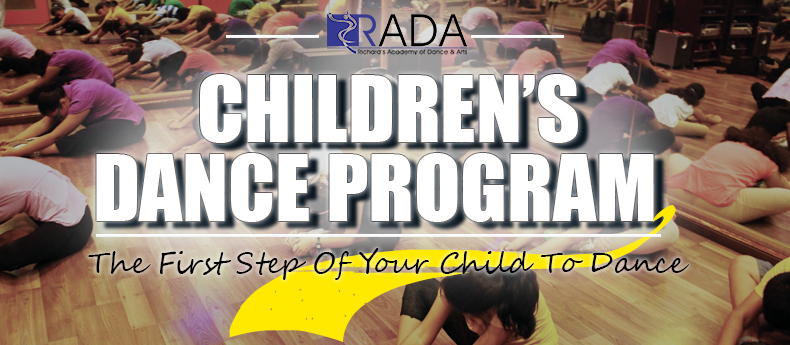 Overview:
CDP- Children's Dance Program© the first step of your child to Dance.
Children's Dance Program is the only intensive dance program for young children in India. In International cities, parents are very enthusiastic towards dance and other performing arts so they push their children to take formal and professional training in all those at a very tender age, so that when they are fully grown up after passing their graduation they can choose a proper profession. But in India people start training in Dance after their High School and that too struggling and rebelling with their family. So CDP™ is a program through which a child is trained formal dancing at the proper age.
It is an intensive dance course for 6 months designed and carved for growing children to infuse the importance of dance in them. This course will lay emphasis on 5 different dance styles viz. Ballet, Commercial Hip Hop, Jazz, Contemporary and Bollywood Funk, along with training in Acting and Vocals, how to overcome stage fear, be more creative and also learn a lot of etiquettes useful for a child's growth.
IThis program is structured and conceptualized personally by Mr Richard D'Costa who is the director and founder of RADA™. He is an overall institution to shower knowledge about the performing arts industry, who has trained over 5000+ dance professionals in a span of 6 years and have been linked with the performing arts industry since past 13 years almost. He has trained and transformed a lot of young professionals who have also got trained by international teachers and now working as a part of RADA™. CDP not only focuses on teaching the dance steps but also on how to execute them, working on musicality, rhythm, tempo and performance on stage to turn the young students into an extravagant performer.
Program Details:
CDP is the first-of-its-kind intensive dance program designed for Kids in India.
An array of trained faculty along with International trained teachers will be there to guide your child.
Your child will be stepping into one of the most profound and disciplined dance academy of the town.
Along with dance your child will also learn skills of Acting and Vocal training which will help them gain sense of musicality.
Special workshops or excursions will be organised for the kids by RADA™ to ensure complete mental satisfaction of your child in our program.
CDP will help your child's mental as well as physical growth. Children will start eating properly, will sleep properly, and do well in their academics. Their concentration power will also develop along with this program.
They will start respecting Arts and Culture at a young age which will develop a sense of LOVE for others and they will be compassionate towards the unfortunate people in the society.
Master classes will be given by the Director and Founder, Mr Richard D'Costa himself.
Tuition:
Students applying for this program need to appear for an audition before paying any kind of fees.
3 months tuition is Rupees Forty Thousand Only (INR 40 000)
6 months tuition is Rupees Seventy Thousand Only (INR 70 000)

These can paid partly also. For part payment options please contact the office. Financial Aid and Scholarship also available for this program, for further information on this please contact the office.
How To Apply:
Include the following in your application:
A one minute dance video defining your strongest dance style along with a video where the applicant is performing a box split, parallel split, plié, any kind of leaps or jumps and showing his/her pointé on the foot.
Download the PDP© Enrolment Form, fill it completely and either mail it to us or come and submit it to us in one of our studios, taking a colour printout of the same.
Along with the mail, send us a brief essay defining your future goals/ambitions, personal objectives if any, why do you want to train along with us, what does Dance mean to you and how dedicated are you for the course?
After the acceptance of all your Application materials, RADA™ will be sending you a confirmation mail or give you a call, and give you a date for Choreography round.
In the Choreography round you will be taught a simple dance routine based on Jazz and Contemporary dance style which will be assessed in a group personally by the Director and Founder, Mr Richard D'Costa.
Contact Us:
For more details on CDP© write to us at cdp@richarddcosta.com or call us on +91-99300 2994 /99300 76997
FAQ:
Why CDP© and not any other course in a different dance company?
Ans: We are a performing art company and we do not sell our art, so if you think you want to compare the teaching quality, visit one of our studio and get to see LIVE demonstration of our classes and take the feedback of ex students who are working in our company now. You can also read the brochure to get an idea about the syllabus and the subjects covered in this course.
Will I be able to see my child perform inside the class?
Ans: Children are sent to CDP classes so as to build their self-confidence along with dance and come out of the fear of doing something creative without the presence of their parents. So all the sessions will be closed from viewing by the parents in order to avoid distraction. However there will be THREE parent-teacher's meeting in the entire 6 months duration and ONE parent teachers meeting in the 3 months duration. So during those OPEN HOUSE days, parents can come and check the progress of their children
Will my child be able to become a great dancer or performer after this course?
Ans: When you enrolled your kid in nursery school did you ask them that your child will become a successful doctor or engineer? No one can give guarantee of their own career, you need to take the responsibility of that. We will give your child the best training after which you need to help them in the creative market with the talent they have and education they received.
Is there any proper dress code for the classes?
Ans: CDP being an International standard dance course for the kids there is a strict dress code. Please contact the office for the same.
Is there any proper age to apply for this course?
Ans: Anyone between the ages of 7-14 years old can apply for this program.
Will my child be able to win any dance reality show or become a successful dancer?
Ans: Where there is a will, there is a way. But this course is not for you to win any shows or become successful, it is for you to get the RIGHT knowledge and then utilising that knowledge you can win the heart of millions in the future.